Have you been dreaming about freshly painted cabinets in your kitchen or a beautiful front porch for those summertime hangouts? Or perhaps you have nagging repairs that need attention. Our team at Good Time Handyman has experience with nearly every aspect of home improvement and repair. We will listen to your goals and preferences; devising a strategy for each project, to ensure you get the results you're looking for.
We use quality materials and won't skimp on the craftsmanship. Integrity is important to us, and we want to provide improvements and repairs that will stand the test of time. Our customers have been consistently satisfied with our quality of work at Good Time Handyman. Be sure to check out our testimonials.
Maybe you've been putting off upgrades or repairs for budget reasons. Our handyman services are offered at a fair price, without compromising on quality.
Give us a call today for a free estimate.
Areas of Service:
Kitchens

Bathrooms

Garages, Sheds, and ADU's

Roofs and Gutters

Home Exteriors

Home Interiors




Patios and Decks

Crawl Spaces and Attics

Basements

Other projects as requested
Handyman Skills:
Carpentry

Plaster and Drywall

Flooring

Painting

Tile Installation

Masonry

Light Plumbing

Light Electrical

Insulation Installation

Gutter Repair

Door & Window Repair
Handyman Pricing Baltimore, MD
Kitchen Remodel in Gwynn Oak, MD
Before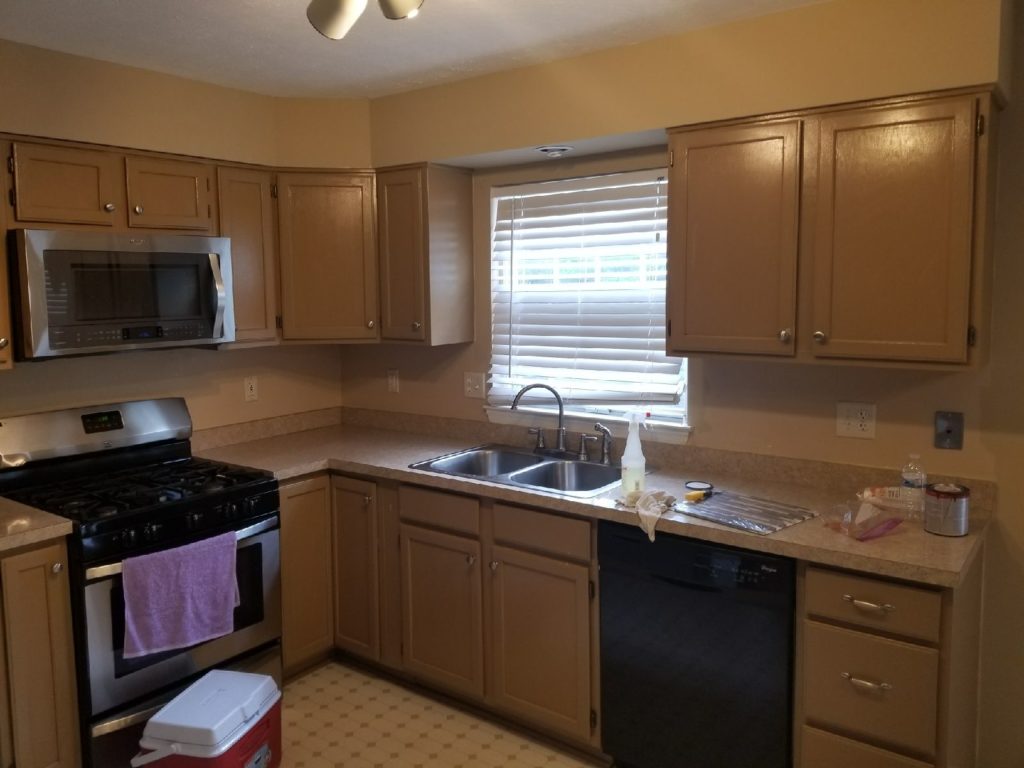 After